Click to return to Wall of Distinction
Inducted Class of 2018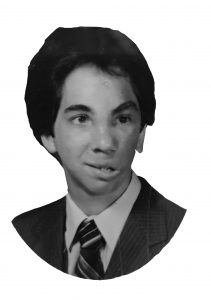 Kevin was born and raised in Dayton, KY, attending Lincoln Elementary and Dayton High School. While at Dayton, he was active in many clubs, and played basketball and tennis. He graduated as valedictorian in 1981, and then obtained his Bachelor's degree in Chemistry from Eastern Kentucky University in 1985. He attended medical school at the University of Louisville, where he graduated as the valedictorian in 1989. A three year Internal Medicine residency then followed at the University of Alabama at Birmingham. His final formal education stop was completion of a cardiovascular medicine fellowship at the University of Kentucky in Lexington, KY in 1995. It was in Lexington, where he met his wife of 22 years, Nancy Block. He then moved back to Northern Kentucky after accepting a position as a practicing cardiologist with Cardiology Associates in Crestview Hills. He was instrumental in establishing a new medical practice, Northern Kentucky Heart PSC, with two other long time colleagues in 2003. St Elizabeth Heart and Vascular acquired the group in 2011. The Heart and Vascular Institute at St Elizabeth is currently a thriving, state of the art, highly successful centre of excellence in the region, and in the country. Kevin has been a leader in bringing innovative cardiovascular technology and procedures to the Northern Kentucky community, which in turn have saved countless lives, while improving the quality of life of many others. Kevin has received numerous awards and honors over the years, and has served on, and chaired many medical and administrative committees Treating his patients as he would want to be treated, for himself, his family, or his friends, has given him much self satisfaction, and a high degree of respect within the community.
Nancy and Kevin were married in Maui, HI late in 1996. They have resided in Edgewood raising their two daughters, Suzanne Steinert and Jenna Quinn. Kevin considers by far, his most meaningful accomplishment, was helping raise his two wonderful daughters, and now welcoming his first grandson, George Quinn. None of that could have been possible without the tireless, unending love and support of his wonderful and beautiful wife, Nancy. She has been highly successful in her own career (family), while serving as the backbone of both of their extended families. Kevin enjoys relaxing with family, reading, sports, golf, and his labrador retrievers, in his down time from work. He has completed two marathons and several half marathons, and was fortunate to have been selected to carry the torch for the 2002 Winter Olympics that were hosted in Salt Lake City, UT.
Kevin's parents, Dan and Ramona have passed away, as has his oldest of three brothers and best friend, Danny. Gary resides in Florence, KY, while Neal lives in Atlanta, GA.